Big "I" New Agent Training Solutions- Beyond -CE -Live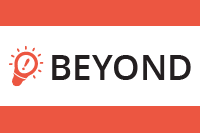 We are pleased to offer you the Big "I" New Agent Training Solutions - Basics and Beyond, a dynamic online training program designed to help our member agents take the next step in their insurance education.
Developed by industry experts and focused on areas that quickly become problematic – and expensive – when learned through trial and error, Basics and Beyond empowers new and even those more experienced agents with the knowledge needed to make the best decisions for their clients, their agency and their E&O carriers.
Beyond offers our more seasoned members – those with more than 3 years of experience – the opportunity to fine tune their current knowledge and also increase their understanding in areas including:

The Basics of Contractual Risk Transfer, Additional Insureds, and Certificates of Insurance (4 hours)

Premium Auditing – What Every Agent Must Know (2 hours)

The Basics of Commercial Property Underwriting and Rating: COPE (3 hours)

The Basics of Property Values and Coinsurance Conditions (3 hours)
This bundle includes the second 4 of the 8 classes in the Basics and Beyond series and is buy three get one free!