Big "I" New Agent Training Solutions - Basic CE -Live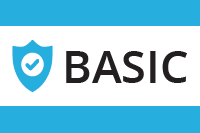 We are pleased to offer you the Big "I" New Agent Training Solutions - Basics and Beyond, a dynamic online training program designed to help our member agents take the next step in their insurance education.
Developed by industry experts and focused on areas that quickly become problematic – and expensive – when learned through trial and error, Basics and Beyond empowers new and even those more experienced agents with the knowledge needed to make the best decisions for their clients, their agency and their E&O carriers.


Basics was designed for agents with minimal industry experience and offers these topics:
Risk, Risk Management, and Insurance: Why Agents Are NOT Risk Managers (3 hours)

Understanding the Insurance Industry: From Regulations to Operations (3 hours)

The Law of Insurance Contracts and the 'Rules' of Policy Interpretation (3 hours)

Torts, Negligence, and Legal Liability (3 hours)
This bundle includes the first 4 of the 8 classes in the Basics and Beyond series and is buy three get one free!